An extra eye
An added layer of safety
Keep eyes on the road (but also on your little one in the backseat) with this convenient Car Infant-Monitoring Suction Mirror.
A parent's eyes never wander (so neither should yours)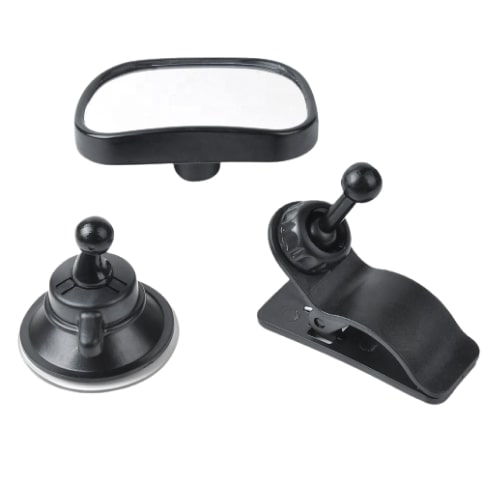 Clip-on or suction-down convenience
This handy rearview mirror comes with two ball-socket attachments so you can switch up your attachment style anytime.
Angle anywhere
Ball-socket joints at the base of the mirror allow for full 180-degree rotation for the perfect angle to watch your child.
Need greater peace of mind? Just look forward.
No more turning your head while behind the wheel to make sure your child is sound asleep or behaving while on his or her iPad. Our Car Infant-Monitoring Suction Mirror keeps your eyes on the road while having full visibility of your kid.